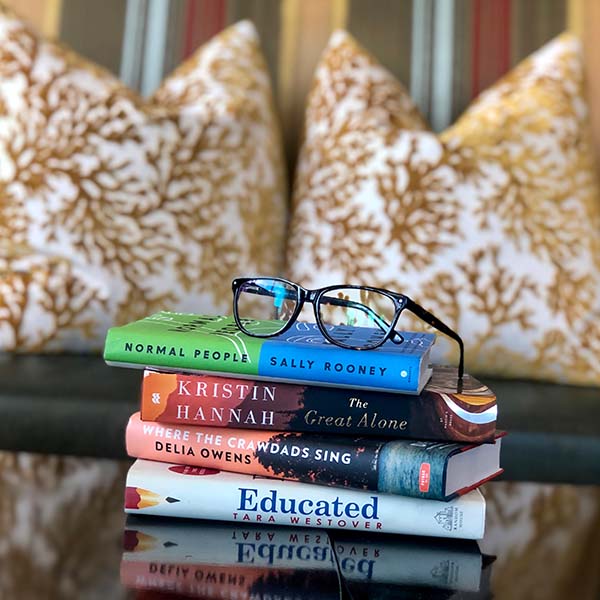 Happenings
Reeds' Reads
The 1st Wednesday of every month
Wednesday, December 6
Sweet Grass Ballroom
Join us for our Reeds' Reads book club the 1st Wednesday of every month from 6pm-7:30pm with your moderators, Diane Wade and Jennifer Gensemer.
GO AS A RIVER, by Shelley Read
A sweeping, heart-stopping epic of a young woman's journey to becoming, set against the harsh beauty of mid-century Colorado
On a cool autumn day in 1948, Victoria Nash delivers late-season peaches from her family's farm set amid the wild beauty of Colorado. As she heads into her village, a disheveled stranger stops to ask her the way. How she chooses to answer will unknowingly alter the course of both their young lives.
So begins the mesmerizing story of split-second choices and courageous acts that propel Victoria away from the only home she has ever known and towards a reckoning with loss, hope and her own untapped strength.
Gathering all the pieces of her small and extraordinary existence, spinning through the eddies of desire, heartbreak and betrayal, she will arrive at a single rocky decision that will change her life forever.
Go as a River is a heart-wrenching coming-of-age story and a drama of enthralling power. Combining unforgettable characters and a breathtaking natural setting, it is a sweeping story of survival and becoming, of the deepest mysteries of love, truth and fate.